We are celebrating almost 30 years anniversary....

Proud to serve Malaysia in nuclear and quantum education, research, industry, health and energy with passions ..... since 1988
Malaysian Nuclear Society (MNS), established in 1989, is a non-governmental organization committed to promote the peaceful use of nuclear science and technology.
---
WHITE PAPER ON NUCLEAR ENERGY
Malaysian Nuclear Society 23 August 2008
The Malaysian Nuclear Society (MNS), established 1988, welcomes the decision in the 2009 budget speech that Malaysia will be "exploring nuclear energy… to ensure long term energy security of the nation."
_______________________
New Event

__________________
---
2nd Announcement - Call for papers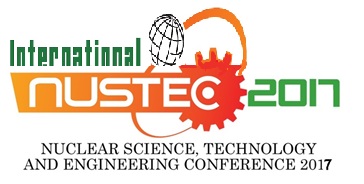 INTERNATIONAL NUCLEAR SCIENCE, TECHNNOLOGY AND ENGINEERING CONFERENCE 2017
When - 25 - 27Sept 2017.
Where - Centre for Nuclear Energy, UNITEN.
Nuclear Youth Gathering & Competition 2017
(NYG2017)
Women in Nuclear Seminar 2017
(WiN2017)
Post Conference Workshop on Nuclear Fundamentals and Monte Carlo Simulation,
28 – 29 September 2017 - Registration Form
Contact: This email address is being protected from spambots. You need JavaScript enabled to view it.; This email address is being protected from spambots. You need JavaScript enabled to view it.; This email address is being protected from spambots. You need JavaScript enabled to view it.
Registration form Poster for general information
---
MNS AGM on 31 Mac 2017
Venue: UKM, Golf Club.
Time: 9.00am - 12.00noon.
All members and potential members are welcome.
contact: This email address is being protected from spambots. You need JavaScript enabled to view it.
---
NUCLEAR SEMINAR SERIES 1st TERM 2016
Theme: Safety, Security & Safeguard (3S) at College of Engineering Uniten. 20 Sept 2016. Further information contact: This email address is being protected from spambots. You need JavaScript enabled to view it.; This email address is being protected from spambots. You need JavaScript enabled to view it.
Open to all interested in nuclear technology applications.
Registration link: http://tiny.cc/unitenseminar
---
Nuclear Science Engineering et Technology Conference 2016 (NuSTEC2016)....

2. Nuclear Youth Gathering 2016 (NYG2016)
Contact: This email address is being protected from spambots. You need JavaScript enabled to view it.; This email address is being protected from spambots. You need JavaScript enabled to view it.; This email address is being protected from spambots. You need JavaScript enabled to view it.
---
New....Nuclear Youth Congress organized by Nuclear Engineering Student Society,
Universiti Teknologi Malaysia, Skudai, Johor.
Date : 12 & 13 October 2015
Venue : Dewan Sultan Iskandar, UTM, Skudai, Johor.
---
International Conference on X-Ray and Related Technique in Research and Industry 2016 (ICXRI2016)

Date - 17-18 Aug. 2016 ; Venue - TBA.
Contact: This email address is being protected from spambots. You need JavaScript enabled to view it. ; This email address is being protected from spambots. You need JavaScript enabled to view it.
---
Tokyo Tech and Hitachi-GE Nuclear Engineering Course in Malaysia, 6th Term
Materials & Plant Hydrothermal Dynamics
Date: Monday, 26th till Wednesday,28th October 2015
Venue: DK1, College of IT (COIT), UNITEN.
(1) This event is jointly organized by UNITEN and UKM, and will feature experienced speakers in their subject matter.
(2) Course tentative and registration form is attached. We would appreciate it if you could extend this invitation to the relevant departments and students in your institution.
(3) Note that only 100 seats are available and only 50 is available for students (first come first served basis). The student's rate has also been revised to RM10 only, instead of RM30.
(4) The deadline for registration has been extended to October 16, 2015.
Thank you.
Application form; e-mail: This email address is being protected from spambots. You need JavaScript enabled to view it., This email address is being protected from spambots. You need JavaScript enabled to view it.
---
Thank you for supporting iNuSTEC2015, NuPID2015 & Nuclear Youth Gathering
1. International Nuclear Science Engineering et Technology Conference 2015 (iNuSTEC2015), 17-19 Aug 2015 ; Venue: Universiti Sains Islam Malaysia, Nilai, Negeri Sembilan, Malaysia.
2. Nuclear Power Infrastructure Development - NuPID2015 Seminar/Workshop)
New!!. iNuSTEC2015 & NuPID2015 Paper Submission latest by 30 Sept 2015 ; This email address is being protected from spambots. You need JavaScript enabled to view it., This email address is being protected from spambots. You need JavaScript enabled to view it.
---
3. Half-Day Seminar on "Nuclear Power Action 1 for Malaysia";
Date(tent) : Nov 2015; Venue - Hotel Residence (tentative); contact MNS Secretary (This email address is being protected from spambots. You need JavaScript enabled to view it.)